---
2016.10.02
Lady Hatecoil
Lady Hatecoil
The Lady Hatecoil encounter is primarily single-target and requires moderate movement and awareness. The fight occurs in a small, shallow tide pool studded by Sand Dunes, and players must use the landscape to their advantage during the encounter.


Stand on Sand Dunes to avoid Static Nova's stun
The main mechanic to master for the Lady Hatecoil fight is the

Static Nova/

Focused Lightning combination.
The correct way to handle the

Static Nova/

Focused Lightning combo is to stay in the water near a Sand Dune for most of the fight, move onto the Sand Dune while Lady Hatecoil casts

Static Nova, then move back into the water at the next convenient moment. If

Focused Lightning destroys too many Sand Dunes, players will be unable to avoid the powerful

Static Nova damage and stuns!

Players should not attempt to dodge

Static Nova by standing on the shore - any player leaving Lady Hatecoil's immediate encounter area will be targeted by

Crackling Thunder, dealing heavy damage that ramps quickly. Players must stay in the water near the boss.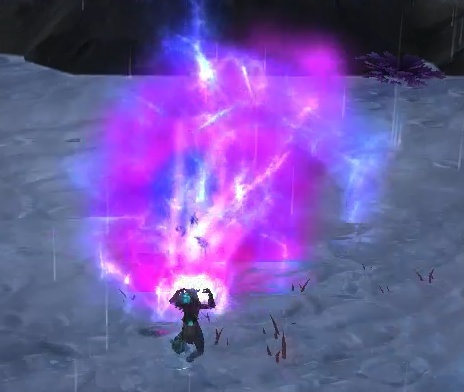 Face away from other players as
Curse of the Witch expires
Lady Hatecoil will occasionally cast

Beckon Storm, spawning a Saltsea Globule near each player.
Finally, Lady Hatecoil will occasionally debuff players with

Curse of the Witch.
DPS cooldowns should be used at the start of the fight, when there is less movement necessary. To minimize movement during these cooldowns, players may begin on a Sand Dune since

Static Nova is always cast first.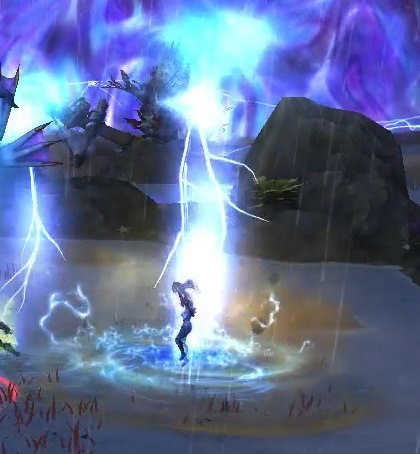 Focused Lightning destroys nearby Sand Dunes
Tank Responsibilities:
Damage-Dealer Responsibilities:
Healer Responsibilities: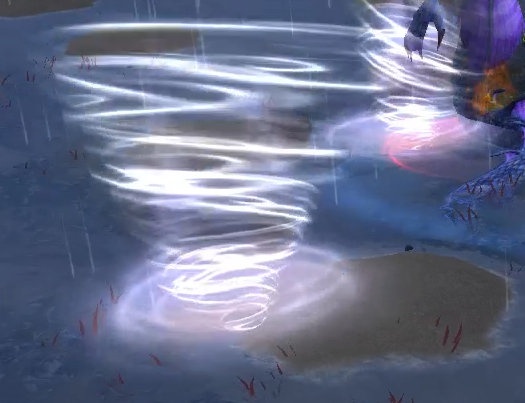 Kite Monsoon away from Dunes
On Heroic and Mythic difficulty, Lady Hatecoil gains

Monsoon.
Hozzászólások
Hozzászólások megtekintése